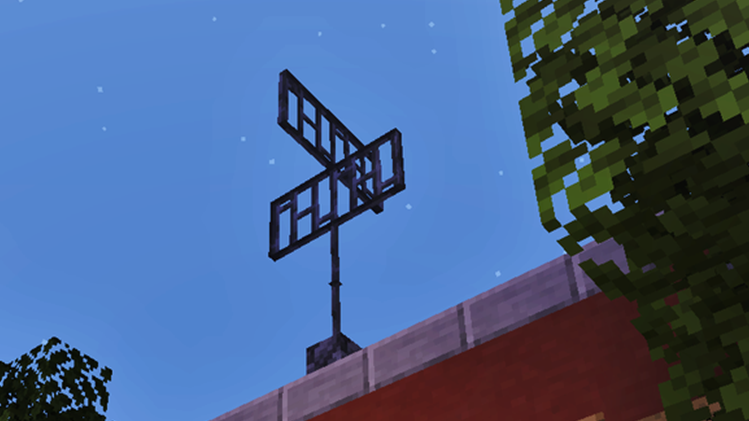 Big Announcement!
As of 12/21/2022, the grant has been approved by the ARRL! We have received a $22,000 grant to fund the project.
We are in need of Minecraft Mod Developers Experienced with Forge. We are also in need of 3D block artists. Interested in joining the project? Join this discord server: https://discord.com/invite/EDbExcX to apply to join the project. You can find the "Ham Radio Mod – Grant Acquired! – Big Project" thread in the "Requests" channel.
We also have discussions going on and experts on the YARC Discord server as well. https://discord.gg/yarc is the join link. There is a #minecraft-radio-mod channel there.
What We're Doing
We're making a mod in the classic game Minecraft that adds ham radios and lots of functionality alongside them such as radio propagation, antenna design, and more
Why We're Doing it
For an in-depth explanation, please check out the proposal itself.
Where We're At
The mod is not done. At this current time, the development for the mod hasn't started yet. We currently have grant requests to the ARRL and ARDC in their system awaiting approval!
Why Such an In-Depth Project Proposal?
There aren't many Minecraft mod developers that are also ham radio operators. We're adding as many details as possible so that the developer does not need any prior experience with ham radio in order to complete the mod.
Project Timeline
Mod Planning
Getting Quotes from Developers
Grant Approved
Ironing out details and hiring devs<We are here!
Development Process 1
Development Process 2
What we Need
Developers: Are you a minecraft mod (java) developer interested in working on this project? Give it a read and reach out with a quote! Reach out on the contact page!
Volunteers: Are you a minecraft mod or java developer with a passion for ham radio? We'd love your help! If you're willing to volunteer, your hard work will really help make this a reality! Reach out on the contact page or on Discord!
Donations and Grants: We're going to need to pay the developers for the mod development. Developers are talented experts and are expensive. Mods take a lot of time to make. If you or your organization are willing to pledge some money to the project, it will help us build a budget and take this mod to the next level! Reach out on the contact page!
Playtesters (Eventually)
Project Proposal:
Give it a read for the specifics, especially if you're a developer!
Here's a direct link to the presentation as well:
https://docs.google.com/document/d/1F7aA9u93w0lwe9m_QlNSaJeMM02nnYE_6Y5u4fZ9vU4/edit?usp=sharing